SPRING SALE 30% OFF UNTIL MAY 15
April 2, 2018 — Discovery Pro updated to 6.7
Discovery Pro has been updated to 6.7.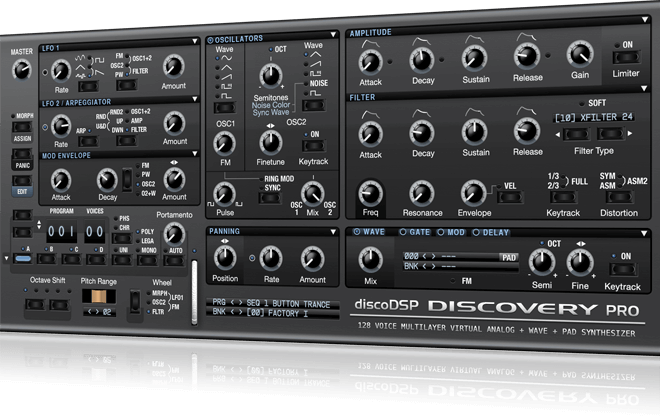 What's new
Layer solo: Use Alt + click (right click on Linux) on slot / button to solo / unsolo layer.
EDIT > File > Save Program to Active Bank.
EDIT > Paste > Morph to all layers.
EDIT > Paste > Pitch to all layers.
Bank change controller 0 support.
Fixed macOS bank change controller crash.
Fixed Aftertouch mode not refreshing correctly.
Fixed WAVE font size LCD.
Fixed Empty WAVE Program/Bank display.
Removed License.dat check.
6.7 is free for 6.5 and 6.6 customers. Upgrades and cross-grades for previous and Discovery customers are available at Members Area.
March 26, 2018 — OB-Xd installers updated
OB-Xd has new installers for Windows, macOS and Linux.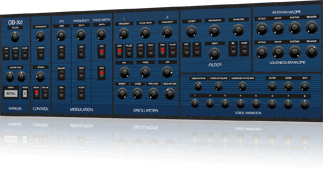 What's new
Removed manual setup files to avoid placing files incorrectly.
Windows installer now 64-bit with VST2 32/64 bit folder selection.
macOS installer fixes GarageBand 10 issues.
Linux package includes a bash install script.
March 20, 2018 — Bliss 1.2 released
We have released Bliss 1.2 for Mac, Windows and Linux.
What's new
Removed License.dat copy protection.
Added option in the menu to disable logging.
Small improvements to mouse handling.
More information is available at Bliss page.
Registered customers can download 1.2 at Members Area.