May 21, 2018 — Corona includes Urban Producer's Toolkit bank
Corona now includes Urban Producer's Toolkit from Xenos Soundworks, previously $7.95 and free for a limited time.
Registered customers can get the bank downloading the new installer at Members Area. It's included in Demo version as well.
May 2, 2018 — Discovery Pro updated to 6.7.1
Discovery Pro has been updated to 6.7.1.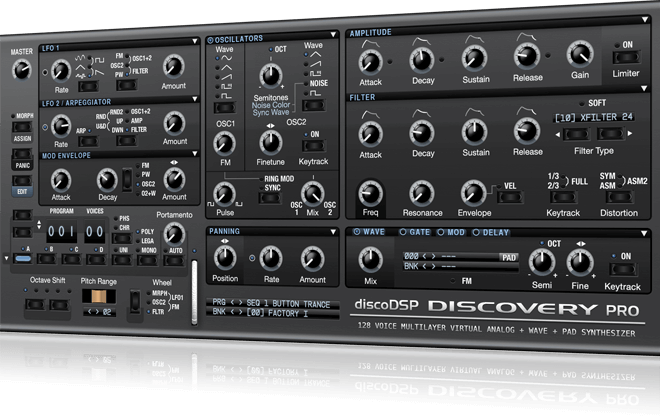 What's new
Fixed Phaser Filter issues.
6.7 is free for 6.5 and 6.6 customers. Upgrades and cross-grades for previous and Discovery customers are available at Members Area.
April 22, 2018 — Vertigo updated to 3.7
Vertigo has been updated to Release 3.7.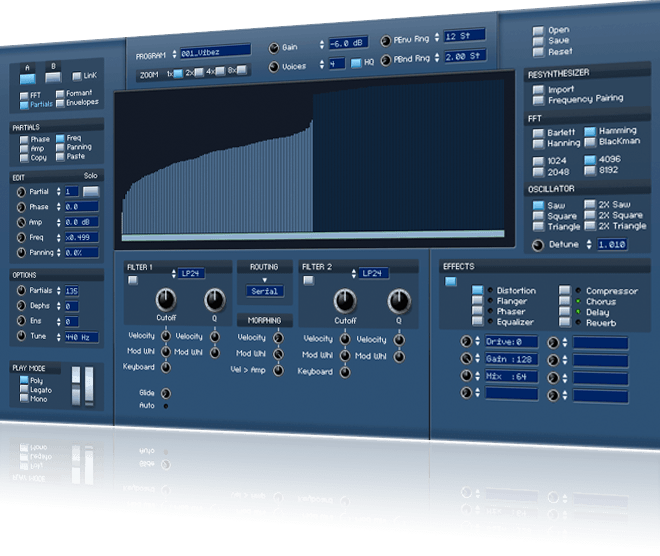 What's new:
Added drag and drop to GUI for VPF / WAV / AIFF / OGG / FLAC / JPG / BMP / PNG files.
Added import to both layers when Link button is enabled.
Added OGG / FLAC wave import support.
Added JPG / PNG file import support.
Added native dialog window support.
Added filter LCD click to navigate.
Windows and macOS VST3 support.
Fixed preset LCD name not updating after using Open.
Fixed partial mouseover not drawing curves properly while holding click.
Fixed panning negative values not displayed.
Fixed preset name not recalled after re-opening the project.
Removed License.dat copy protection.
Updated framework.
Revised manual.
Previous Vertigo customers can get or update to 3.7 at discoDSP Members Area.